Safety of workers comes first.
KM's motto is "KM's technology to maintain the safety". We make an effort to maximize the safety of the workers in hazardous industrial sites and meet various demands from the customers by providing reliable and innovative products.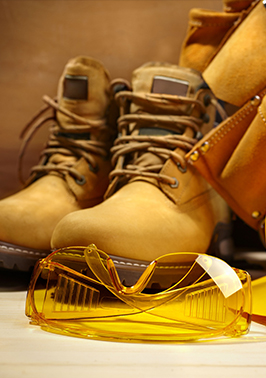 Working with Dupont, a global company in chemical industry, we strive to keep the safety of workers with Tyvek® to protect from Hydrofluoric acid and other chemicals and Nomex® from flame, providing a thorough quality test and performance evaluation
We have put our passion and know-how from over 20 years of experience in clean room consumables into our asbestos, dust mask and safety glasses and proud of its excellent products. Safety of workers comes first in any situation and we believe the world's best quality products come from the safe workers. We will endeavor continuously to provide a higher quality and better products.
Safety of workers first in every possible case and we will do our best to manufacture high quality and better apparel performances
products through the sense of duty that workers in safety sites can produce world top quality.