We will make the World-Standard for Clean goods.
KM, focused on domestic production and stable supply,
has supplied variety of products such as PVC Glove, Polyester Wiper, Dust-free Paper for domestic and
foreign country Since its establishment.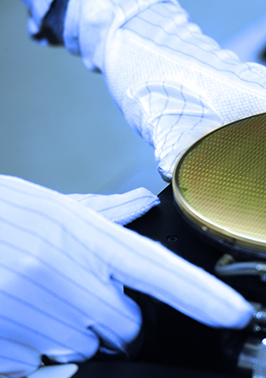 Clean goods of semiconductor industry are capital and technology-intensive products that are required more than 10 quality test process, Large-scale of Clean room production facilities and particle counter.
Although Failure of initial development, it can be possible to localization by virtue of customer's encouraging and support. Now, we are supplying to LG display and semiconductor industry of all over the world such as IBM, Intel, NEC, Motorola, SGS Thompson.
KM, which has been grown with development of domestic and foreign semiconductor industry, will endeavor constantly
through the development of new products